Womyn & Desire: What and Why We Want
March 28, 2019 @ 5:45 pm

-

7:00 pm
Womyn & is a series of monthly workshops that supports the modern adult in detangling and addressing relevant challenges, by intentionally gathering with others who are interested in enriching their lives through connection.
In this series, we will explore a range of topics and ask ourselves how we can know, and then honor, what we want in a culture bent on shaping, defining and controlling our desires.
This 3 week series is guided by Lia Avellino, LMSW, a relational therapist who supports individuals in getting in touch with, and expressing their authentic selves. She specializes in such areas as LGBTQIAA+ concerns, women's health, and modern love. In organizing this series, she has focused its aim on helping you identify what you are truly hungry for, learning strategies to reconnect with these basic wants, and assisting you as you begin to address challenges in expressing your wants and needs to relevant others on your journey toward fullness and fulfillment.
When:
This workshop will take place every Thursday for 3 weeks, beginning in mid-March. The dates of attendance include:
Thursday, March 14th 2019, 6:45PM EST – 8:00PM EST
(Please choose this date, if you plan to purchase all 3 sessions in this workshop series).
Thursday, March 21st 2019, 6:45PM EST – 8:00PM EST
Thursday, March 28 2019, 6:45PM EST – 8:00PM EST
Tickets & Cost
Tickets may be purchased by check, through Chase QuickPay, or Eventbrite.
Please note: a processing fee will be applied if tickets are purchased through Eventbrite; no fee will be applied if tickets are purchased by check or through Chase QuickPay. 
Tickets are available for each individual worskhop day at $50 per session OR $135 for the Complete Series, which includes all 3 days. 
NOTE: The purchase of a ticket to a single workshop day will only permit entry to that session. If you would like to attend additional workshop days, you must purchase tickets to those as well.
The purchase of a ticket for the Complete Series requires that you attend each day of the workshop.
Checks:
Make all checks payable to:
Rennicke & Associates
79 Walker Street, 2nd Floor
New York, NY 10013
Chase Quickpay (with Zelle):
Make all payments to: cr@rennickeassociates.com
For more information on Chase QuickPay, click here.
Disclaimer Regarding Womyn and Desire Workshop
Meetings of our workshop are meant to provide individuals with information, training, and personal support in order to help you develop a greater understanding of how to interact with your emotional reponses to negative events in life.
Lia Avellino, the facilitator, will at times provide general information about psychological and emotional concerns, but will not engage in rendering psychological or healthcare advice for any individual or for his or her particular situation.
The workshop does not provide medical, mental health or any other type of healthcare service. No diagnoses or treatment of, or advice regarding any medical or mental health condition or illness fo any group member will be offered during the training group. The workshop cannot substitute for, and is not an alternative to, medical or other healthcare diagnosis and treatment when a medical or mental health condition or illness is present.
Because the training group is not a healthcare service, it is not reimbursable by any health insurance companies or plans.
Workshop members are advised to seek diagnosis, treatment and advice regarding medical or mental health conditions or illnesses from physicans, psychologists, and other licensed healthcare professionals. Workshop members under the care of healthcare professionals for medical or mental health conditions are strongly advised to consult with such healthcare professionals about participating in the workshop prior to joining the workshop group.
FAQs
Are there ID or minimum age requirements to enter the event?<
All participants must be 18 years or older.
How can I contact the organizer with any questions?
Please contact Intake Coordinator, Missy Allan at info@rennickeassociates.com to complete an intake form. For questions about content please contact circle facilitator Lia Avellino, LMSW href="mailto:LA@rennickeassociates.com">la@rennickeassociates.com
What's the refund policy?
Following the purchase of a ticket, you are eligible for a full refund until March 13th, 2019.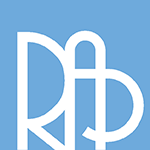 This workshop is brought to you by Rennicke & Associates. For information on more events and services, click here.